Midjourney Bot – Midjourney is an innovative text-to-image artificial intelligence system that transforms your imagination into visual reality. With just a text prompt, this AI generates stunning artwork within a minute.
Using Midjourney Bot to Discord Server
Well you can generate images by using Midjourney through their official Discord server, it has over 16 million members. This makes it very difficult to generate AI art since your prompts get buried under hundreds of messages every minute.
One option available is to invite Midjourney's bot to your Discord server. By doing this, you can utilize the AI service in a more exclusive environment and enjoy all the advantages it provides within your server.
So, let's find out how to add the Mid Journey AI bot to Discord.
Also check: Midjourney Login: How to Join Midjourney Ai (Sign In)
1. Go to The Official Midjourney Discord Server
Now first step add to Midjourney bot to your Discord server is to enter the company's official Discord server (since here is where you can find their bot).  Now Simply follow the link and click on 'Accept Invite' to join.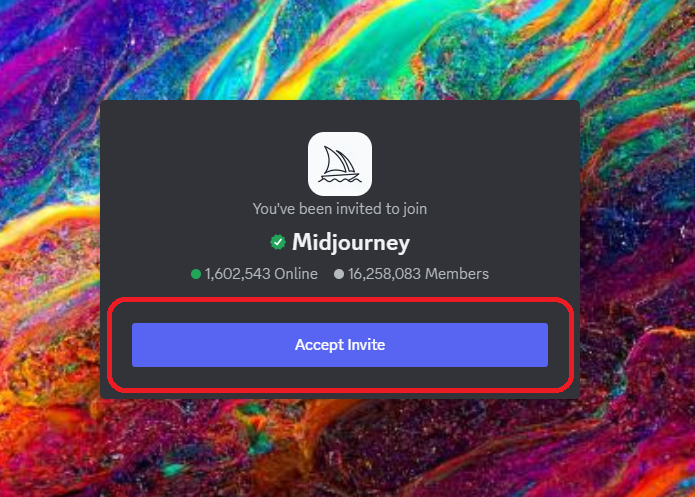 2. Invite Midjourney Bot To Your Server
Once you ender the Midjourney AI server, Find for the members' list on the right side of the screen. Now, you'll see a user called 'Midjourney Bot'.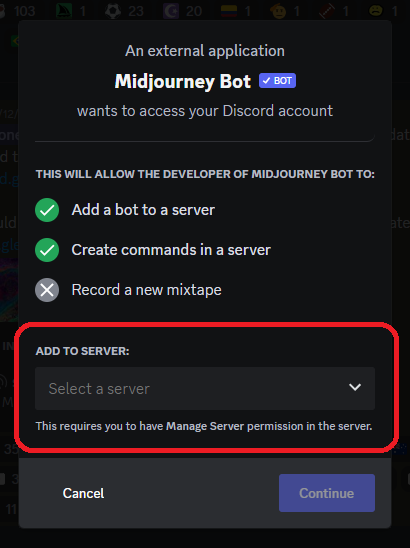 Once you check it out, Now click on the profile. A new pop-up window will appear, where you'll be able to click on 'Add to Server'.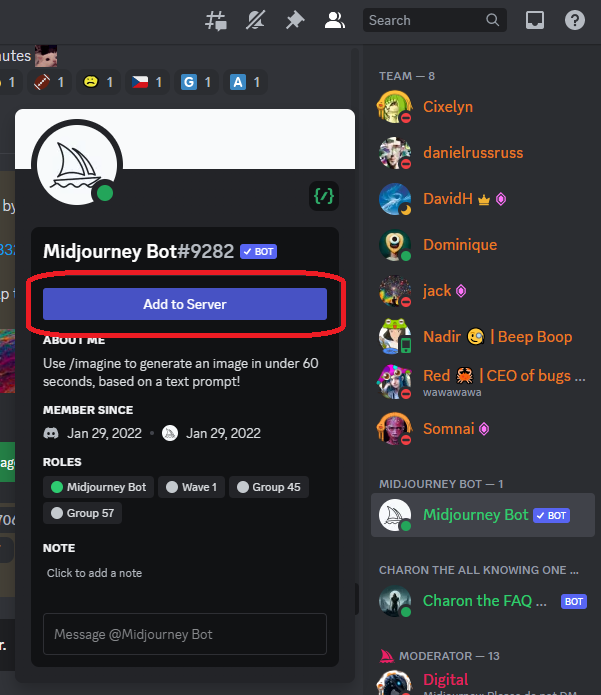 Next, choose your server from the provided dropdown menu. Proceed by clicking on 'Continue' and then 'Authorize'. Solve the captcha to complete the process. Congratulations! The Midjourney bot is now successfully added to your Discord server.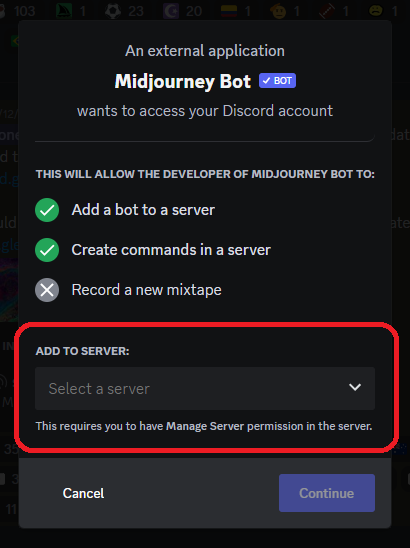 3. Using Midjourney Bot
When Midjourney bot is added to your Discord server, you can start using it to create your first artwork.
Using the bot is very simple. You only need to write the command /imagine followed by any prompt you want. For example:
/imagine cyberpunk futuristic city
After that, wait 60 seconds and the bot will generate 4 images. You can then write a new prompt or continue refining the existing images.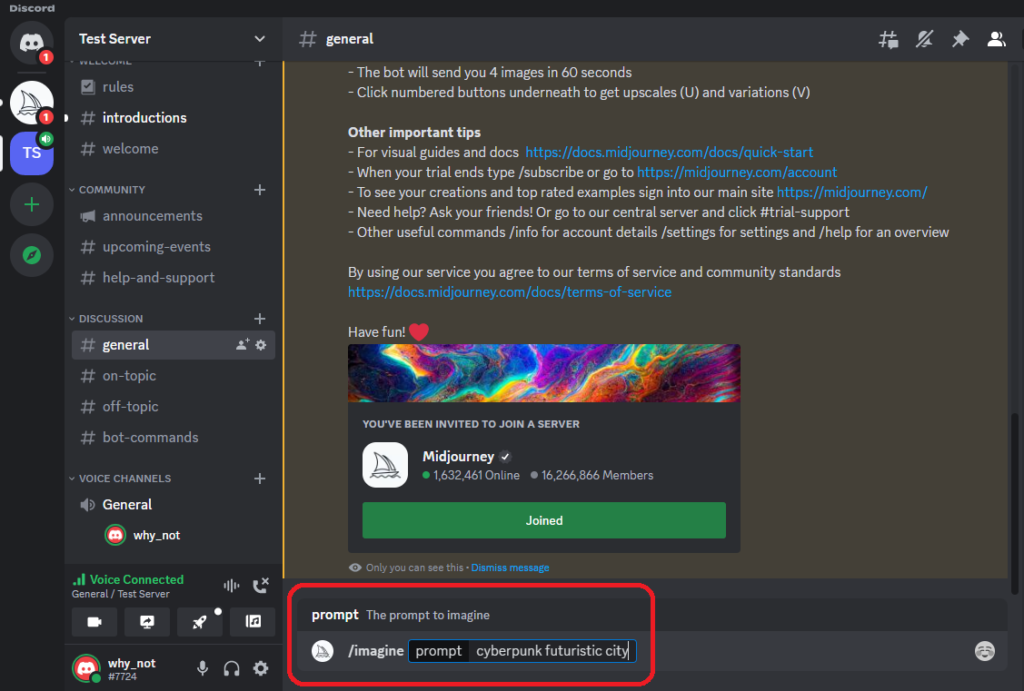 Below the image, you'll see two buttons. "(U)" serves to upscale a specific image to a higher resolution. On the other hand, "(V)" serves to create more variations based on one of the existing images.
Moreover, keep in mind that free Midjourney users only have 25 queries as a free trial. Each new prompt or click of a button counts as a query.
And you need to follow all the steps to add the Midjourney bot to your Discord server.